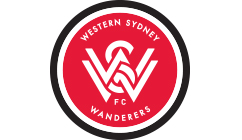 Western Sydney Wanderers FC
Since entering the official Hyundai A-League back in 2012, the Wanderers have been a consistent performing team going from strength to strength each year. With their passionate fanbase continuing to grow, we needed to build a web store that could handle a large amount of traffic.
Design
The Wanderers stand by three words, "Pride, Power and West". With this in mind we built them a shop which was simple with strong brand recognition, clean and easy to navigate.
Strategic Insights
Within months of the site launching, sales figures dramtically increased and customer feedback from new and exisiting fans was nothing short of positive.
Results
Clean checkout process
Pleasant user experience with returning users
Online store responsive on all devices (from desktop computer to mobile phones).