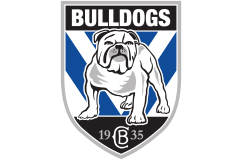 Canterbury Bulldogs
Since 1935, Canterbury have always been considered a pioneer in the new professionalism of rugby league. We tried to create a seamless shopping experience by ensuring the design transitioned from the main website to the Teamstore.
Design
Keeping this in mind, we designed the store with clear, concise placement of product imagery with a secondary focus on player imagery. Maintaining the blue a white colour scheme was also a key component of the design process.
Strategic Insights
Within weeks of the site launching, the sales figures were very positive as was the feedback from the fans – this was great to hear.
Results
Great user experience
Shop available on all devices (including tablets and mobile phones)
Increase in merchandise sales & returning visitors