/
Portfolio
/
T20 Big Bash League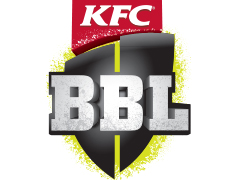 T20 Big Bash League
The T20 Big Bash League has grown from strength to strength since the tournament launch in 2011. With stunning merchandise available to sell, we were excited to build their online store while capitalising on the vibrant colours and style of each of the eight competing teams.
Design
We designed the website to reinforce the strong brand colours of each of the eight competing teams. The online store was built in a way that each team had it's own distinct look and feel making for an engaging user experience.
Strategic Insights
Within months of the online store going live, sales figures dramtically increased and the tournament fanbase grew exponentially.
Results
Streamlined checkout process
Pleasant user experience with returning users
Less user-abandoned carts